Grand Seafood Barbecue every Friday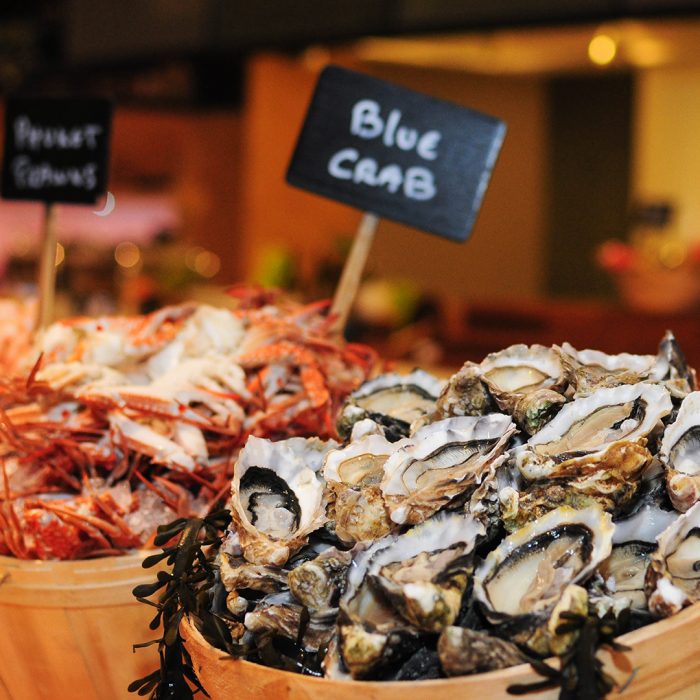 Experience a gourmet selection of local and imported treats. Menu highlights include a seafood-on-ice station with scampi, rock lobsters, French oysters, and Japanese sashimi, while snappers, blue crabs, Australian sirloin, and New Zealand lamb chops are prepared for the barbecue.
THB 1,399 per person with a special promotion of "Dine 4 Pay 3".
Make a reservation, please call +66 76 231 999 Ext. 2999